Before the World Cup, Yuzvendra Chahal said about England pitches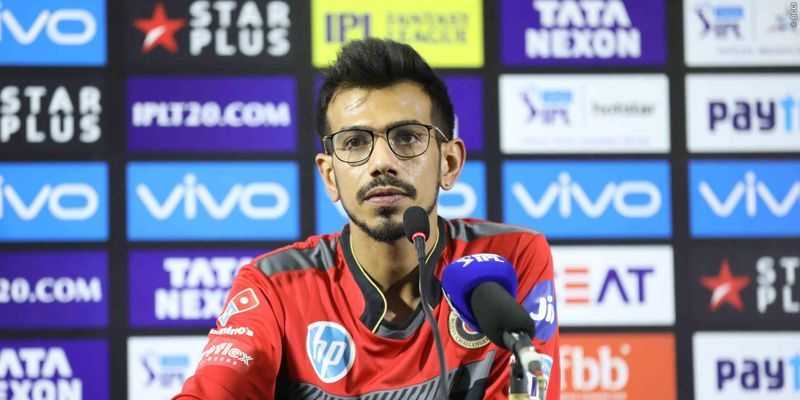 Yuzvendra Chahal has had to travel a long way to make the place in the World Cup team (ICC World Cup 2019) despite his better performance in the Indian Premier League (IPL 2019). At the same time, Kuldeep Yadav forced the team management to think that it would prove to be better with 'Chinaman' bowler Ravichandran Ashwin and Ravindra Jadeja. They were not both spinners in the 2017 Champions Trophy played in England. However, India lost in the final match to Pakistan in this tournament.
Yuzvendra Chahal has proved his worth in 41 ODIs, taking 72 wickets from 4.89 in the ODIs. At the same time, Kuldeep Yadav has taken 87 wickets from 4.93 in 44 ODIs so far. Both Kuldeep Yadav and Yuzvendra Chahal proved to be match-winning players. Yuzvendra Chahal is ready to face tough competition from Kuldeep and Jadeja to join the World Cup, Playing XI. The RCB bowler has a special conversation with the Hindustan Times about World Cup preparations.
Yuzvendra Chahal said, "All our pacers are bowling at a speed of more than 145 kilometers per hour. They are capable of taking wickets in any situation. We have been playing together for a long time. We know each other's strengths This gives the team closer to achieving their goals. "
Chahal said, "My biggest strength is that when I bowl I do not remember the name of the batsman. I bowl according to the captain. My mindset has been created in the last few years. "Every player passes a bad phase in the career? On this, Chahal said, "It depends on what you are bowling. If you are bowling well and do not get wickets then this is not a big issue. Many times I am economical, but I do not get that much wicket. But if I am not bowling well then it is a matter of concern. Then I will have to look at Basix again and have to understand things again. "
What type of variation will they use in the World Cup? Chahal said, "I am working on top spin and sliders. Chahal has toured England in 2018. Regarding the pitches of that place, he says, "There are times when the pitches are much slower than India. I think it will be the same during the World Cup. If that happens then it will be good for us, our spinners will be able to put their effect there. "
Yuzvendra Chahal further said, "Being in the World Cup is like having a dream come true for me. This is my first World Cup which I am eagerly waiting for. Having played three years of international cricket, I got confidence. For any player, it is his biggest strength. When you perform against top players, it increases your morale. "
Will the chaos strategy in ODI be different from T-20? Says Chahal: "There is less chance of mistakes in T-20. Here you only have to bowl four overs, while 10 overs in ODIs. If you get hit in a couple of overs in ODIs then you can come back. "
In the Indian Premier League this season, the first phase of RCB was bad, but after that the team improved? Chahal says, "We lost six matches in a row, we were not getting a mementum. But we have been playing very well since the last four matches. We won three consecutive matches. Now we are more confident. It is good that I am playing IPL before the World Cup. It's time for me to get this experience. This will also help me learn variations. "